Organising a corporate party can be a daunting task. You need to ensure everything is in place and that the event runs smoothly, but you also need to make sure that all your guests have a good time. This is often the hardest element of all, and it can be a cause of stress to all corporate party planners.
But there's no need to worry! We have put together some great corporate party ideas and tips to help you make your event the highlight of the social calendar.
Have a clear objective in mind
A corporate party is usually much more than just an excuse for the workforce to get together and drink. It provides a number of extremely important advantages for your company. This is something you need to keep in mind whenever you are planning a company party.
If the party is a celebration for the workforce, it reinforces the bonds between them and gives team members the opportunity to socialise with other workers they might not normally spend much time with. This enables them to form new and stronger connections, which translates into better teamworking once you all get back to the office.
Throwing a company party also shows your workforce that the company cares about them and values their contributions. This increases staff motivation and morale, so they become more productive and more loyal to the company. In turn, this reduces staff turnover, resulting in a stronger, more committed and more experienced workforce who are more prepared to make an extra effort.
However, this is only one type of corporate party. Many corporate events have large guest lists of stakeholders, potential clients and other influential people. This type of corporate party can serve a number of beneficial purposes for your company. For a start, it increases awareness of your brand and makes you more memorable. This can translate directly into increased sales as your company name will be in the minds of everyone who attended your event. It can also encourage investment in your company as your event demonstrates that you are an exciting brand which spares no expense and offers excellent rewards to those who choose to get involved. It makes your business look successful, which is always attractive to potential partners and clients.
A corporate party is also the ideal way to launch a new product or service or to reveal your new branding. This gives your guests a sense of exclusivity, making them more likely to buy into whatever you are offering, as "they saw it first".
As there are so many different types of company parties, it is important to have a clear idea from the start of the process of what your event is for. By having a definite objective, you can then plan an event which is designed to achieve these aims.
Choose the right time
When it comes to throwing the best corporate party, timing is everything. You need your party to be well-attended as this makes your event look like something everyone wants to be invited to. In turn, this reflects well on your brand. More people will be talking about your company and want to associate with it. So, you need to hold your party at a time when the maximum number of guests will be able to make it.
Holding a corporate party in the summer is not always a good idea. People are inundated with invites to Christmas and New Year parties, and they might also be saving their money for gift shopping. In addition, those with families are more likely to go on holiday during the summer to take advantage of the good weather. So you could consider throwing your party at another time of year.
The winter months are often ideal as people need something to look forward to and cheer them up when the weather isn't so good. However, the ideal timing will depend entirely on the guests you plan to invite and what it is you are celebrating.
You also need to think about whether you want to hold your party in the daytime or the evening. If you are throwing a company party or teambuilding event for your workforce, a daytime party can often be a better choice as it gives them time away from the office when they are still getting paid for it. It also does not cut into the time they get to spend with their families and saves them the trouble of trying to find babysitters.
The most important thing here is to consider your guest list. Think about the ideal time for them all to be able to attend.
Offer something unique and exciting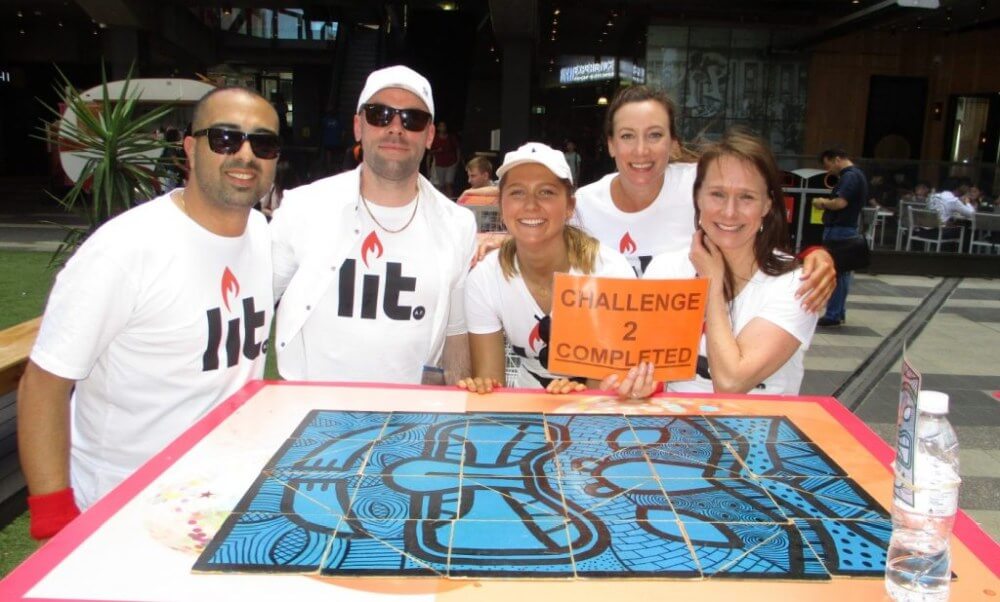 A party at your corporate HQ or in a local function room might be a budget-friendly option but it is unlikely to have the "wow" factor. You want your party to be highly memorable, something that every guest will be talking about for a long time to come. This means you should think outside the box and come up with some corporate party themes and ideas which will be truly memorable.
Perhaps there are some local attractions which your guests would like to explore, such as a tour of the city where you are based, or a trip to an area of outstanding natural beauty. You can even see if any luxury yachts are available for corporate party hire to give your guests the full VIP treatment.
Alternatively, you can think of different corporate party themes, such as a treasure hunt, team sports challenge or cocktail making, to give your attendees a completely different experience where they can learn new skills and have fun in the process! The whole point of your corporate party is to give your guests an enjoyable experience which they will never forget, so it is worth considering some less traditional ideas.
Hire professional corporate party planners
While it might be tempting to try and organise your event yourself, particularly if you are on a budget, this is often a false economy. It is easy to underestimate the amount of work that goes into planning a company party. From setting a budget to working out a schedule, coming up with company party ideas, hiring the venue, and finding the right contractors for catering and equipment hire, there are a huge number of different elements that all have to be brought together to make sure your party is a hit.
A professional corporate event management company will be able to take care of all these elements for you. They are used to managing events on this scale. They know exactly what is involved and have the right team in place to manage the project smoothly from start to finish. They will also be able to offer you a wide variety of different corporate party ideas, taking the stress out of the project for you, and they will have staff ready to coordinate the event on the day.
A good corporate party planner will take all your needs into account and will be able to offer you a package which offers a great experience while suiting your budget. This is money well spent as it saves you a lot of time, energy and stress, and gives you the best possible chance of the event running smoothly. It doesn't mean you have to lose control of the project – a reputable company will be happy to liaise with you at every stage, ensuring that the event they are organising for you is exactly what you are looking for.
Keep a record of the party
A good corporate party can be an ideal marketing opportunity for your business. Seeing photos and videos of people enjoying themselves is a great selling point for your brand. It shows you are offering people true value and you care about their wellbeing. It also ensures that more people will be keen to attend your company parties in the future, creating a real buzz and sense of exclusivity around your brand.
Because of this, you need to make sure you have records of all the highlights of your event. It is worth hiring a professional photographer or video production company to capture all the best moments from the party. These can then be used on your website and in all your marketing materials, as well as in promotion for future events. It is also a good idea to have some of the guests capture the event on their phones and share their photos and videos with you. This adds a great personal touch, which is ideal for demonstrating the human side of your company. It also makes great content to share on your social media pages, increasing the interest in your brand even more!
Do you want to throw a great corporate party?
If you are planning a corporate party and want it to be an outstanding event that none of your guests will ever forget, MPT Corporate Events is the only company you need. We are Melbourne's favourite corporate party planners, offering a huge range of corporate party ideas, from fun team activities through to luxury VIP experiences to suit all guest lists and budgets.
You can find out more about our company party ideas by browsing our website. Or, if you would prefer to discuss your requirements with a member of our highly experienced team, we are always happy to help.