We do
We do
Stand-out
Stand-out
Events
Events
See Event Ideas
This
This
is Our
is Our
Passion
Passion
See Event Ideas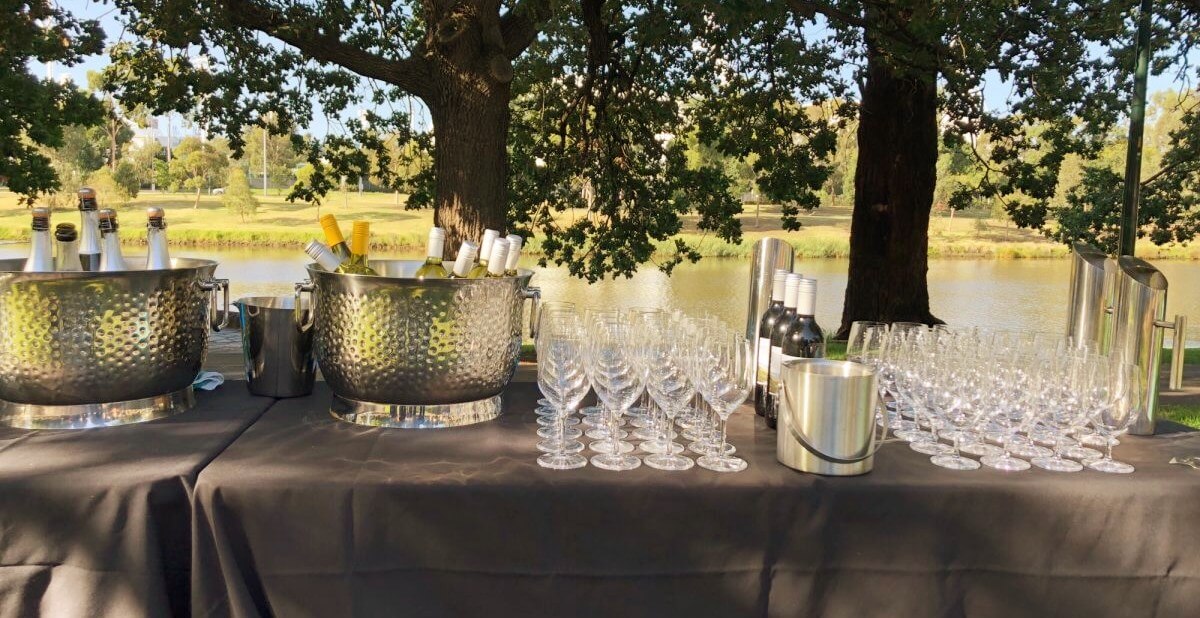 This
Be
is Our
Our
Passion
Guest
See Event Ideas
Need an idea for your next corporate event?
We've got you covered!
Welcome to MPT Corporate Events!
Event management and corporate activities for every occasion
When you want to impress your clients or reward your team for a job well done, you need an event management company that is willing to go the extra mile. At MPT Corporate Events, we will pull out all the stops to create an occasion so memorable that it keeps your company well ahead of the competition.
With a wide range of events and corporate party ideas to choose from, your professional reputation is in safe hands. Our expert team has over 40 years' combined experience in devising, managing and implementing the best corporate events in Melbourne, and we pay attention to every detail to make sure your event is one that will be remembered for a long time to come.

Foodie Events
Food and drink bring us all together, and what better way to connect with your team or clients than by sampling some of the wonderful food and drink Victoria has to offer? Whether you choose a culinary quiz, a cooking experience, cocktail making or simply a chance to dine and relax in a beautiful venue, our foodie events all make excellent corporate party ideas.

Fun on a Shoestring
Excellent corporate events don't have to cost the earth! Whatever your budget, we can offer fun corporate activities which everyone can enjoy, from team challenges to fun sports, circus skills or even solving a murder mystery! All of our fun events and challenges are designed to strengthen teamwork and offer maximum enjoyment, without breaking the bank.

High End
When your team or guests deserve something extra special, MPT is the only corporate event management team you need. We can arrange a variety of exclusive, memorable events which every attendee will treasure. Whether you choose a luxurious yacht cruise, a private garden party or a zip wire through the rainforest, these experiences are unforgettable.

Out and About
Victoria offers so many beautiful venues and fascinating sights, and our corporate event ideas reflect the diversity and culture of this incredible part of the world. Meet gorillas at the zoo, compete in a dragon boat race or decipher clues and puzzles at various locations to win prizes – all are excellent ways to see more of our wonderful state.

Small Group Events
Corporate events don't need to be large – small companies need to entertain and celebrate too! We have put together a range of corporate activities designed for small groups. From cocktail making to luxurious ten-pin bowling in an exclusive venue, or a relaxing boat trip, we offer plenty of experiences to help small groups form solid bonds.

Team Challenges
Nothing bonds a team like solving a challenge or two! From hilarious Bubble Soccer games to breaking out of a historical prison, our Team Challenges create teamworking skills which will translate directly into improved communication and productivity in the workplace, while also establishing firm friendships between co-workers.
Or if you want something tailored to suit the specific needs of your team, we will work closely with you to create a unique event or teambuilding activity which will promote cohesion and bring out the very best in every single participant.
Our top event picks for your organisation!
There always is a good occasion for a corporate party!
Whether you want to celebrate the beginning of the working year or anniversary with an extravagant staff party or want to strengthen your team with a creative team building event in Melbourne, you're looking in the right place. Get in touch with MPT Corporate Events to discuss the ideas for your next company event.
Check out our hand-picked corporate event ideas and team building activities.