Corporate event planning isn't easy. To plan a perfect event, a whole lot of different elements have to come together. The secret to good event planning is to make all these varying factors work successfully. This is something which takes time, patience and experience, as well as excellent organisational skills and more than a little creative thinking!
If you have suddenly found yourself thrust into the role of event planner, and you're not sure where to start, don't panic – help is at hand! We have put together this essential list of event planning do's and don'ts to make sure your event is memorable for all the right reasons.
Do work out your budget carefully
Your entire event hinges on your ability to budget properly. Before you attempt to start planning, work out exactly what you need for your event; for example, venue hire, catering, sound and visual equipment, waste disposal, transport and accommodation. The specific details will be unique to your event. The goal is to work out exactly what each item will cost and prioritise the essentials.
Don't be tempted to splash the cash on any impressive "extras" if the necessities are not already in place and accounted for. This is the best way of ensuring your event does not run over budget.
Do plan your schedule well in advance
One of the first rules of smooth event planning is to make a schedule at the beginning of the project as soon as you have worked out your budget. You need to make a list of everything that needs to be done and when it has to be done by. All top event planners, even the biggest and best-known event planning companies, put schedules together for every event they run.
Your schedule should list tasks for each day leading up to the event, along with desired outcomes. It is important to stick to this timetable as closely as you can – this will prevent you from leaving everything until the last minute. It keeps you calm and organised, and ensures you have some essential room to manoeuvre and come up with alternative solutions if anything doesn't go to plan.

Don't try to plan the event alone
There is a reason why event planning agencies exist – it is virtually impossible to run a successful event on your own. There are simply too many elements to think about. You are likely to become overwhelmed if you try to take it all on yourself. This is when important things can be overlooked and mistakes can be made, which can lead to the whole process unravelling and cause panic at a late stage.
The best way to make sure your event runs smoothly is to enlist the services of a professional company event planner. They have the experience to coordinate every element of the process smoothly and successfully. They'll also have a wide variety of contacts to ensure exactly the right venue and catering company can be found. They will work with you to bring your event vision to life while taking the stress out of event planning.
However, if you do intend to try and organise your event without seeking the help of a professional event planner, don't be tempted to do it alone. Make sure you have a trusted team of people in place who you can delegate to, with each person taking on specific responsibilities. This way, nobody becomes overwhelmed and every member of the team has achievable goals, which all add up to make the event a success.
Don't make decisions too quickly
Event planning is something which has to be done right. It involves a lot of decisions that can't be rushed. You might be tempted to hire the first venue you visit just so you can cross it off your list, but this is never a sensible thing to do.
Instead, you need to take time with these important decisions and do plenty of research. Will the venue hold the number of people you are expecting? Is it easily accessible? Can the caterers cope with all dietary requirements? Taking care of the finer details is essential. The reality is, pulling off a successful event hinges on you being able to find the right venue, caterers and equipment, not just the cheapest or the first ones you stumble upon.
This is why planning well in advance is so important – it gives you time to explore a wide variety of options and choose the one which is most suitable for the event you are holding and the guests you are expecting.
Do consider the purpose of the event
This may sound like something you would do automatically but event planning can be so complex that it can be easy to get caught up in the intricate details and lose sight of the bigger picture. It is important to remember what the event is actually for:
What is the event celebrating?
Who are your target audience?
What do you want your guests to take away from the event?
Corporate event planning is almost always about promotion, in one way or another. You want to bring your guests together to celebrate a company success. They might be company staff or they could be other stakeholders or influential people. The takeaway will depend on who your target audience are – if they are staff, the event will probably be designed to reward them for a job well done as a way of encouraging productivity and loyalty in the future. If they are other people, you will hope that the event increases brand awareness and encourages your guests to choose your company over others when making decisions about purchases or investments.
It is always essential to keep the goal of your event in your mind while you are planning as it will have an impact on the style, theme and agenda of the event. It is important that you are offering your guests an event they will actually want to attend, so it has to be designed to appeal to them.
Don't leave the invites until the last minute
If you want your event to be well-attended, you need to send out your invites as early as possible once you have fixed the date and hired the venue. Remember, people have busy lives. The earlier you invite them, the more likely it is that they will be able to attend. Your event, and your business, will look more successful if the event is well-attended.
You can encourage people to attend by giving them an idea of what to expect. It helps to draw up an itinerary for the event – even if it doesn't go exactly to plan on the day or night, your guests will at least know what type of event they will be attending. You can also build interest by sharing video clips of previous events so they can see how much fun everyone has at your events.
It is essential to include a name, phone number and email address for RSVPs. You will need to know how many people to expect so rooms can be laid out properly and the right amount of catering can be provided. People are more likely to respond if they can easily see how to contact you.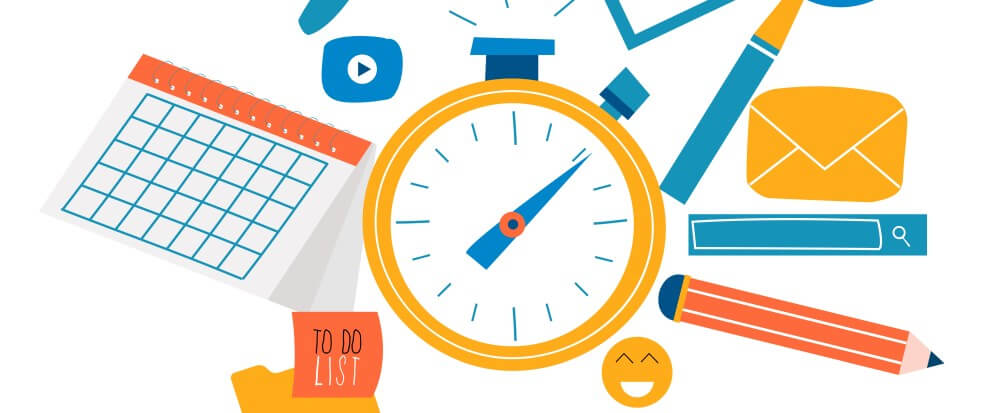 Do communicate clearly
There are so many people involved in event planning that it is important to keep communication channels open between all of them. As a company event planner, you will need to be the main point of contact. You will be responsible for liaising with your team, the venue, caterers, providers of equipment and your guests, as well as the person or people you are organising the event on behalf of.
Clear communication is essential so everyone involved can know what is expected of them and deliver the right results at the right times. This is absolutely key to holding a successful event. If everyone has the information they need to do their jobs properly, all the pieces will fit into place.
Don't lose the paperwork
All corporate party planners will tell you there is a huge amount of paperwork involved in organising any event. From quotes to order forms, delivery notes and invoices, there are many different documents you will need to stay on top of. It is essential to be organised and keep all your paperwork together and accessible. Your paperwork will show you exactly what stage every element of the event is at during the planning phase.
Your event will also need a clear and consistent paper trail so you can manage the budget. You'll also need it for accounting purposes once the event is over.
If you can handle all the do's and don'ts on this list, you are well on your way to becoming a top event planner and your event should be a memorable and hugely successful occasion!

More information from top corporate party planners
If you feel event planning is too much to handle and you would rather leave it up to experienced professionals, MPT Corporate Events can help. Consistently rated as one of Melbourne's best event planning companies, we can take care of every element of your event, with a huge range of exciting and entertaining ideas your guests will love. From fun sports and team challenges to food and drink-based events, visits to some of Victoria's most beautiful highlights, and high-end VIP events for extra-special occasions, we can provide exactly the right experience for your guests every time.
If you would like more information about what we can offer, please contact our specialist team. We will be happy to discuss your requirements.